Raleigh Metal Recycling
Copper Prices Per Pound
Today's Current Copper Prices
Copper prices per pound came down today at Raleigh Metal Recycling. See the below graphs, which are from KITCO and COMEX, which are Globally used indexes.
Copper Prices per pound, Raleigh Metal Recycling
Copper prices are near the 5+ year lows that they were a few months ago. We remain trying to do our best to pay you the most, but we have been forced to lower prices.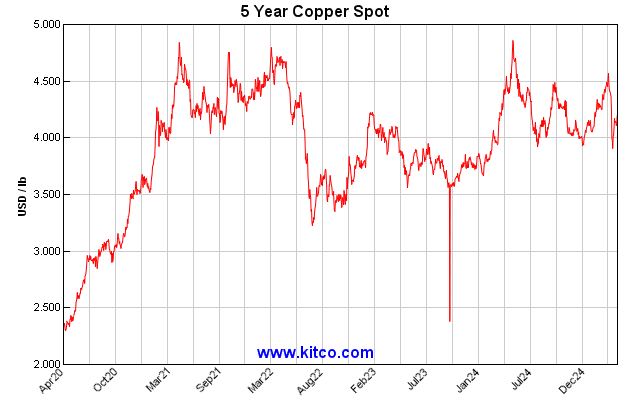 Raleigh Scrap Metal Recycling Copper Prices per pound
Copper Prices Per Pound-Raleigh Metal Recycling